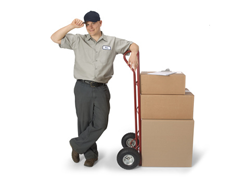 Ladies and Gentlemen! | Let me introduce myself!
I'm Edward, A Canadian citizen! With over 15 years of experience in the transportation business! As a family man and a father I know what being responsible and reliable means!
My services: (No, They Won't deliver services)
Buying that special furniture from Kijiji or Cragsislist?
Won't fit in the car?
Help is on the way!
Wal-Mart delivery and Canadian tire delivery done by me; these stores just don't deliver!
After hours Torontodelivery.co is operating 7 days a week! 6 a.m. to 11 p.m.!
No delivery/courier services is to BIG or small, I do them all!
Respect! I do respect everybody equally, it doesn't matter if your a student from Jane and finch or a doctor at Bayview and Lawrence.
There are good and bad people on both sides (movers and potential clients)
How many times your mover didn't show up because they found some job that pays more?
And other times the mover will try to get extra money?
Not a case with torontodelivery.co!
My prices are below average
To big for taxi services! Good news, Luggage pickup and drop-off, 1 phone call away!!!
Or email us at deliverymoving@hotmail.ca
Small moving! No need to call big moving companies! Or rent a cube van! You will be surprised how much money you can save that way!! Call (416) 305-0052 for more info! I do work by myself (can provide extra helper for a small fee) and I also provide delivery services from IKEA, Sears, Costco, and more! Thank you for visiting my web site and see you soon!!!